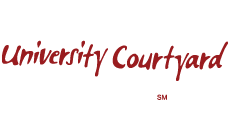 Happy Black History Month

UC Yard A Grams
Get your LOVE and GIVING on, with a
UC YARD A GRAM!
Write your personalized note and we will do the rest!
Drop your lines until 2/13 in the am and we will deliver in time for Valentine's Day by 2/13 in the pm.
**Open to UC Residents for delivery in the Courtyard Buildings Only**
Happy Martin Luther King Jr. Day!
From Our Family to Yours!
Have a GREAT, SAFE and WONDERFUL WINTER BREAK AND....
YSU Midnight Breakfast 2015
This is how WE SERVE YOU! Thanks to all of our Residents who came to Midnight Breakfast at Christman last night! Good Luck on your Finals!
THANKSGIVING DINNER 2015!
We had an awesome time feeding our people and watching all of you give to others! Here is a glimpse of the fun, food and giving that happened:
A great haul of GIVING to others! 2nd Harvest Food Bank, here we come!
HAPPY to serve YOU and pile up the plates!
FULL PLATES AND BIG SMILES
and the SMILES don't stop!
Nothing like coming together for a meal and FRIENDS!
UC November Newsletter! Get Involved with Us!
Page 1